Meddux Opens 22,000 sq. ft. Facility in Boulder, ColoradoNew facility to accelerate next generation MedTech and Life Science products to market FOR IMMEDIATE RELEASE BOULDER, Colo.–, June 21, 2022—Meddux, a premier engineering, design, development, and manufacturing...
read more

MedTech Strategist Innovation Summit
Nov 14- 16, 2022
Hyatt Regency
San Francisco, CA •
This conference will offer a broader and deeper take on the issues and concerns driving the medical device industry today. In a mix of keynote presentations and plenary sessions, bring together some of the leading voices in today's MedTech world to provide both insight and opportunity.
RSNA 2022
Nov. 27 – Dec 1, 2022
McCormick Chicago
Chicago, IL
Whether you join your friends and colleagues in Chicago or attend from home, the 108th RSNA Scientific Assembly and Annual Meeting is the global radiology forum where the power of imaging, education, and collaboration comes to life.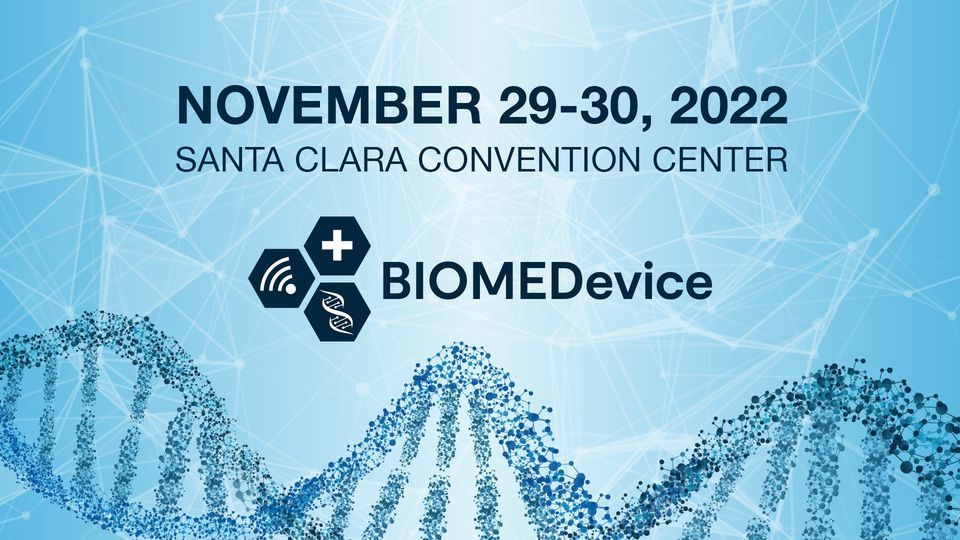 BIOMEDevice Innovation Showcase
Nov 29 – 30, 2022
Santa Clara Convention Center
Santa Clara, CA
The INNOVATION SHOWCASE is an opportunity to stand out from the crowd and attract media and buyer attention to your company and booth. It is an extraordinary way for exhibiting companies to introduce and promote their latest products, product launches, and services to BIOMEDevice's in-person audience and beyond. 
MPO Summit
October 18 -19 , 2022
Austin Marriot Downtown
Austin, TX •  Booth 3086
This year's Summit will simultaneously highlight the appeal of the region for MedTech while tackling a number of the most significant issues for today's medical device companies.
Device Talks – West
October 19 – 20, 2022
Santa Clara Conv. Ctr.
Santa Clara, CA
Better understand how medical device manufacturers, suppliers and innovators are finding success in a challenging economic market.
The MedTech Conference
October 24-26, 2022
Boston Convention & Exhibition Center
Boston, MA
Featuring world-class plenary speakers, cross-cutting educational programming, valuable networking, and business development opportunities, A must-attend event for the industry's prominent and most promising companies.
"Quality of work and delivery were excellent!"
R&D Manager
Fortune 500 OEM, USA
Let's Team up and Bring your
innovation to Life!